Celebrating 30 Years of Hydraulic Expertise
Posted on 24-September-2020
This year marks a significant milestone for Pacific Hydraulics as we celebrate 30 years in operation. Formed in 1990, Pacific Hydraulics has grown into one of the most significant Australian hydraulic sales and service providers.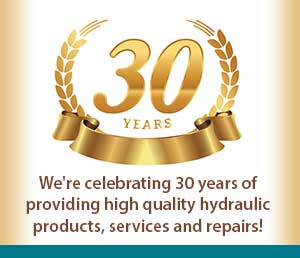 From humble beginnings in Brisbane Queensland, the last 30 years has been filled with a lot of growth and transformation as we have expanded our network of branches to support Australian industries across the country, from Brisbane to Perth.
Congratulations to the Pacific Hydraulics team and here's to 30 more years of success, and dedication.