Danfoss Hydraulics Supporting the Combine Harvester
Posted on 5-September-2018
Combine harvesters are commonly found on farms worldwide, with approximately 4 million used globally. Utilised to harvest wheat, oats, rye, barley, corn etc. they are an incredibly versatile piece of equipment. The combine harvester is also a complicated piece of equipment, with many machine's containing up to 3,500 parts or more.
Modern harvesters must meet the objective of not only handling high-yields, but also producing high-quality harvesting of various types of crops.
After sitting idle for months, when it's time to go to work during a limited harvesting window, combine harvesters are put through gruelling, round-the-clock work schedules. Australian farmers need equipment that's fast, efficient and sturdy – while being easy and comfortable to operate for long hours out in the field.
Unplanned downtime during a harvest can be extremely costly in terms of lost productivity. Intense activity and exposure to dust, heavy vibration and more can increase the risk of component failures.
Hydraulic Components for Combine Harvesters
Danfoss Hydraulic Power Solutions is a global manufacturer, and supplier, of high-quality hydraulic solutions that excel in the challenging conditions of Australian agriculture production, meaning less down-time during busy harvest periods.
Danfoss specialises in the mobile hydraulic solutions for Combine Harvesters. They understand the harsh operating conditions that off highway equipment operate under and work with both OEM's and end users.
Danfoss manufactures a range of Piston Pumps and Motors, Orbital Motors and Valves ideally suited to the Propel and Work functions of Combine Harvesters: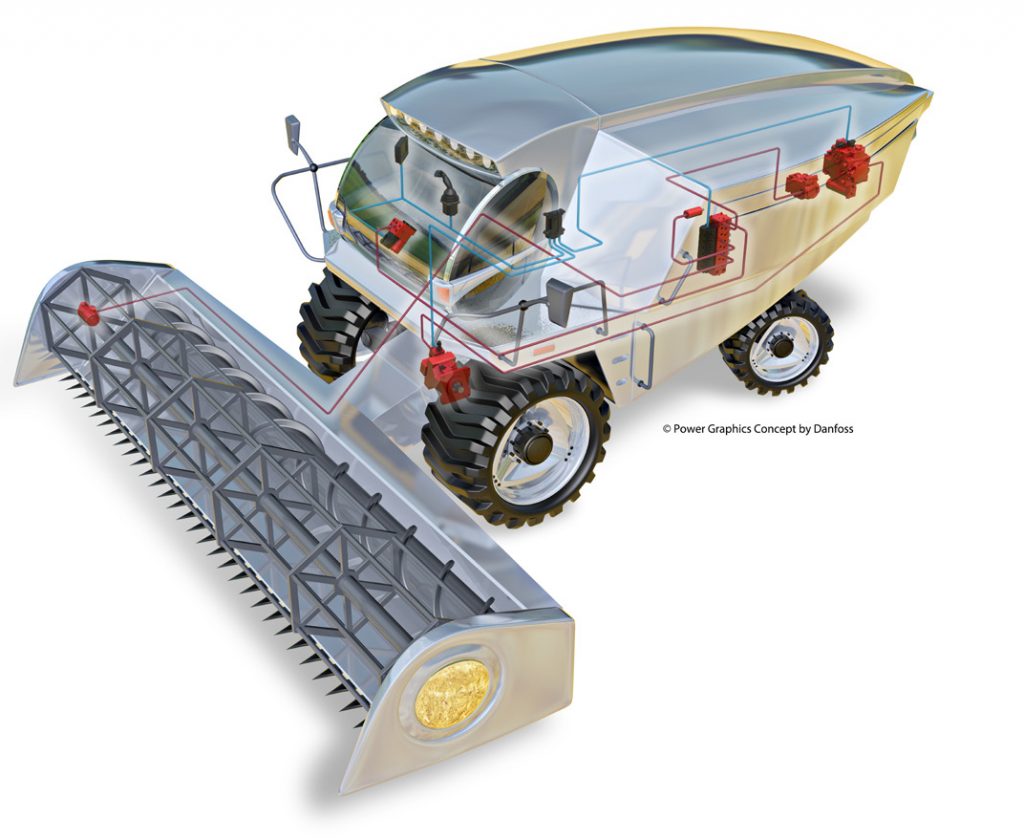 Propel Function: Closed circuit axial piston pumps and motors
Danfoss' Series 90 pumps and motors are widely chosen for use on combine harvesters given they are so compact and lightweight while still performing strongly.
The Series H1 pumps and motors provide proven performance and exceptional efficiency. The H1P axial piston variable pumps and the H1B bent axis motors are ideally suited to combine harvesters.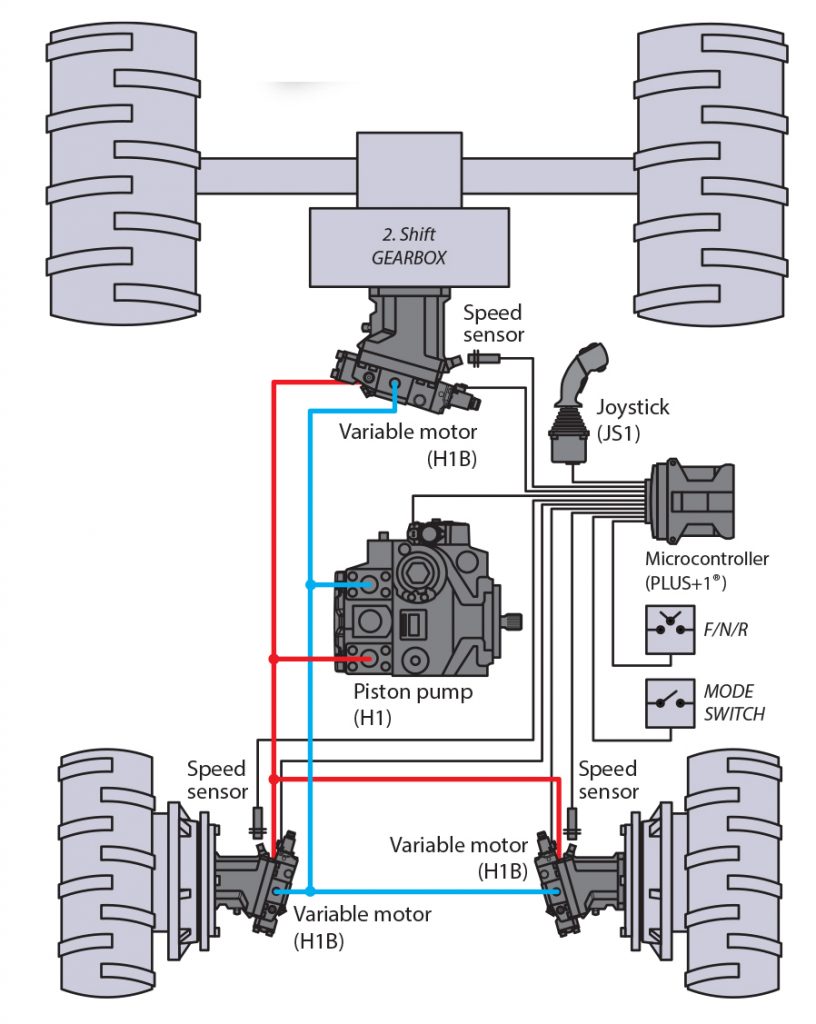 Work Function: Open circuit axial piston pumps, orbital motors and valves
Danfoss offers a complete solution for synchronized harvesting, cleaning and conveying processes.  The open circuit pumps are designed for durability and flexibility and have reduced energy consumption.
The orbital motors are compact, robust and have reliable rotating functions. The directional and proportional valves have a precise flow control, with the ability to have a modular valve design for customised systems.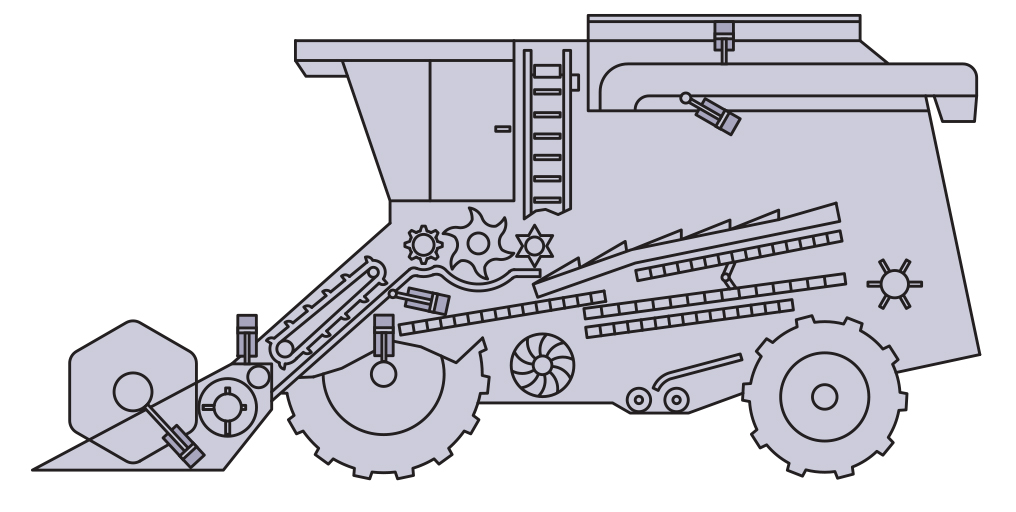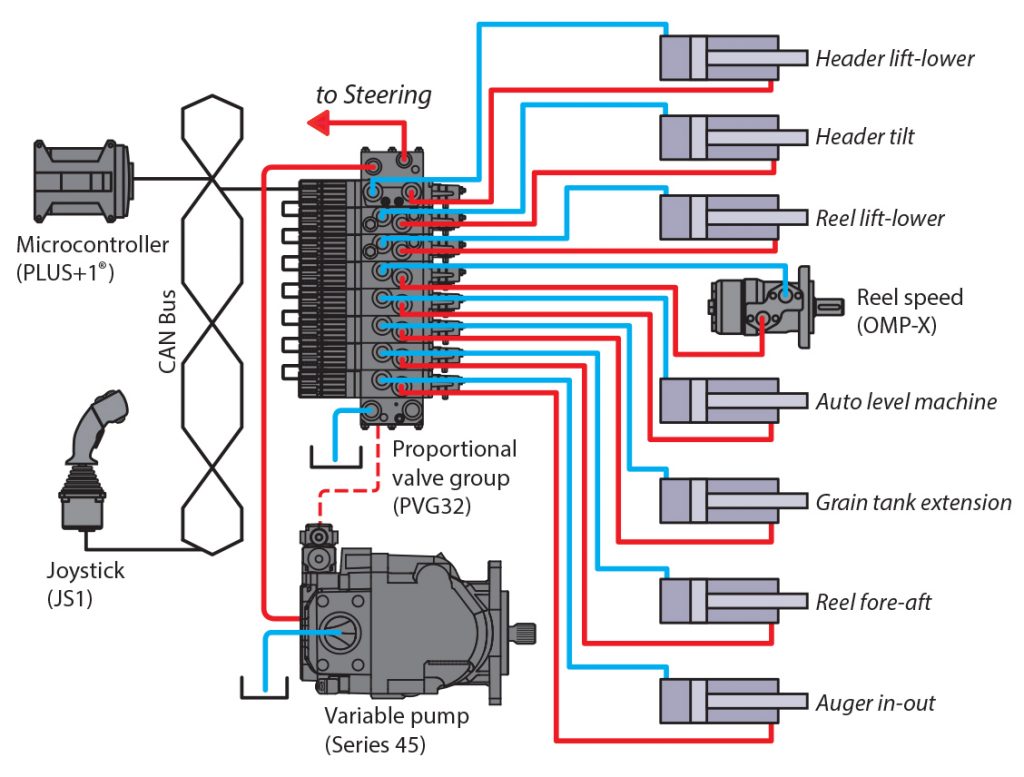 Pacific Hydraulics: The Danfoss Specialists
Pacific Hydraulics is proud to be Australia's No. 1 Danfoss service and supply center. As the No. 1 stocking distributor, we are able to supply Danfoss' industry leading hydraulic components in a timely manner at market competitive prices.
Our premier status extends to servicing and repairs on all Danfoss hydraulic components, ensuring that Danfoss components are repaired to stringent quality standards and procedures.
This helps to keep your Danfoss hydraulic components performing at their peak for longer so that you can continue to benefit from Danfoss' reputation for performance and reliability.
Pacific Hydraulics has been providing the highest quality hydraulic products, service and repair to the Australian agricultural sector for well over 25 years.
We are proud to be 100% Australian owned and have a network of branches fully equipped and staffed by our expert staff and technicians to assist you with all your hydraulic needs.
Talk to Pacific Hydraulics today to discuss your service and supply requirements. Call us on 1800 786 511.