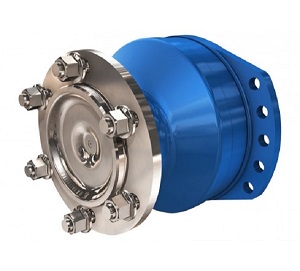 Poclain Hydraulics – Motors
Poclain Hydraulics has become a world leader in hydrostatic transmissions based on their high performance direct drive cam-lobe radial-piston motors.
These motors provide high efficiency and very low noise emission. Their motors offer a displacement range from 172cc up to 30,000cc and are also equipped with high radial and axial load capability bearing support, single or dual displacement, with or without brake.