Drilling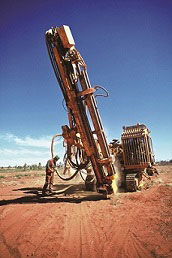 With over 30 years' experience in providing essential hydraulic cylinders and services to the drilling industry, Pacific Hydraulics has the experience and know-how to maintain drilling rigs along with ancillary support equipment, even in the harshest of environments.
Pacific Hydraulics stocks all the essential brands and products for the drilling industry, including Danfoss, Ryco Hydraulics, Brand Hydraulics and QMN Manufacturing and many more.
Download our Drilling Capability Statement here.
Leading Hydraulic Drilling Brands We Provide
Danfoss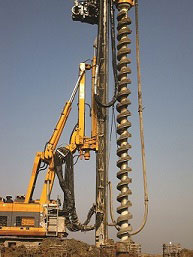 With Danfoss being a well-known hydraulic manufacturer for a wide range of industries, their leading range of hydraulic products are no doubt suited for a wide range of mining applications, in particular drilling.
We are the No. 1 stocking distributor of Danfoss products in Australia. This includes hydrostatic transmissions, orbital motors, valves, hydrostatic steering systems, and mobile electronic controls, as either components or integrated systems.
Our Danfoss Drill Rig product range includes but is not limited to:
Danfoss D1 high power, and 45 series open circuit pumps
Danfoss 90 series closed loop pumps and motors
Danfoss PVG hydraulic, load sensing proportional vales
Danfoss LSHT motors
Ryco Hydraulics
Ryco Hydraulics have been providing hydraulic products to the mining industry for over 70 years. Their particularly well-known for their range of hydraulic hose assemblies that are specifically designed for use on mining drill rigs.
Their hydraulic hose assemblies are made using Ryco hoses and Ryco fittings which deliver high performance and durability for the tough conditions found on mining sites.
Brand Hydraulics
Brand Hydraulics' range of products are positioned to keep your drill rig up and running and performing to the highest standards.
Their range includes control components such as radio and electronic controller systems and valves, as well as a range of quality hand operated hydraulic pumps and associated accessories.
QMN Manufacturing
QMN Manufacturing are a leading Australian hydraulic cylinder manufacturer.  They are accustomed to producing a complete range of cylinders for mine sites across Australia.
Manufactured from high quality components, these cylinders can be used for the most rugged applications.
If you would like to learn more about our brands and their drilling capabilities,  contact our team today.
Drilling Repairs & Services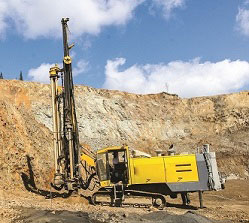 Our branches across Australia have strong service and repair expertise within the mining industry. Each of our branches have a fully equipped, modern workshop for off-site repairs while our Service Technicians are able to provide prompt service on-site.
Our key repair and service capabilities include:
National branch network including Danfoss Accredited workshops in Brisbane, Sydney and Perth.
Fully equipped engineering and hydraulic workshops with full testing facilities at each branch.
Testing facilities for high pressure jacks up to 690 bar.
Machine shop capabilities, cylinder barrel honing and hydraulically operated cylinder stripping benches, including the unique ratchet rotary head technology.
State of the art open and closed loop test rigs with power capabilities of up to 225kW.
Why Pacific Hydraulics?

Detailed documentation for repairs, critical spare parts and servicing schedules (fully computer generated, printed reports available on request).
Considerable stock holdings so that critical parts and spares can be shipped immediately.
Experienced and highly skilled staff who are certified professional engineers. We are always available to assist whether you are on a remote site or if you have an after hour's critical breakdown.
Over 30 years of experience with capabilities in design (design optimum solutions to each application) calculation, product selection and commissioning of complex hydraulic systems and controls.
To learn more about our drilling capabilities, contact one of our branches today.