1800 874 915  |  Unit 4, 33 Colquhoun Road, Perth Airport WA 6105
Our Perth branch is located in a modern 550 square meter facility at the Perth International Airport and has a comprehensive inventory of hydraulic products to provide prompt, expert service to sectors such as the mobile, industrial, mining and defence industries across Western Australia.
Pacific Hydraulics' state of the art Perth facility provides a range of services for the repair, maintenance and testing of all fluid power systems and components. The site has a specialised hydrostatic service and test centre, consisting of a 135kW closed and open loop pump and motor test rig. Additionally, a 22kW test rig for testing orbital motors, steering components and valve builds.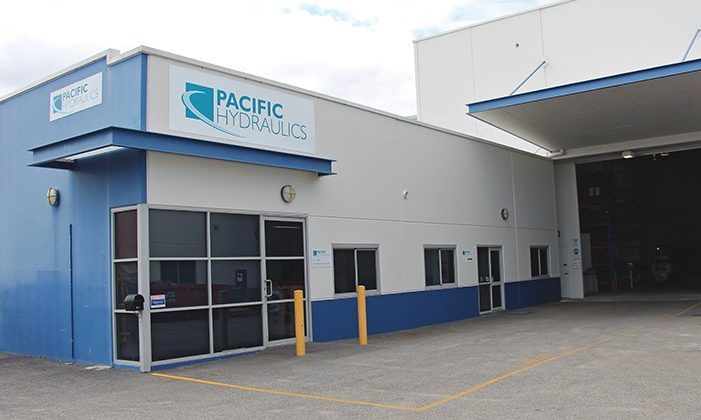 These state of the art facilities and equipment combined with our highly skilled service technicians, allows us to provide an expert level of hydraulic repair and service, either in-house or on-site, to our discerning Western Australian customers.
Reinforcing the Perth branch's capabilities, our internal and mobile sales team provides comprehensive support in all aspects of fluid power products, equipment and systems for a wide variety of industry applications.