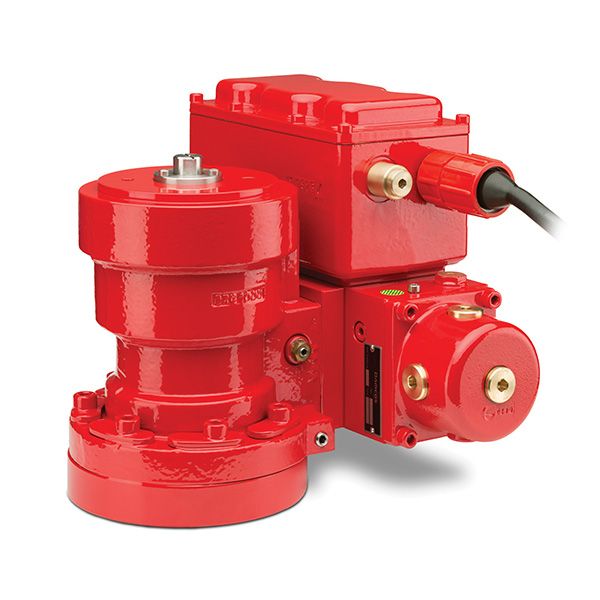 Pacific Hydraulics offers a range of the hydraulic linear and rotary actuators, in either single-acting or double-acting configurations, from well regarded hydraulic brands such as Damcos.
Damcos Actuators
The Damcos range of single-acting (BRCF range) and double-acting (BRC range) rotary actuators feature a 90° quarter-turn rotation and helicon spline, a rugged construction and compact size. The Damcos rotary actuators are also capable of producing high torque, in the ranges of 125Nm to 32,000Nm for the double-acting BRCF actuators, and 30Nm to 4,800Nm for the single-acting BRC actuators. The single-acting BRCF range also features a spring fail-safe design for added security.
The Damcos KC range of double-acting linear actuators comes with a direct position indicator, no external moving parts for compactness and simplicity, and boats a torque outputs in the range of 17,000Nm all the way to 290,000Nm.
The Damcos KF/KFR range offers a lighter-duty, single-acting alternative to the powerful KC range of actuators. Featuring a spring-closing emergency fail-safe, the KF/KFR range is capable of torque in the range of 1,500Nm to 16,500Nm.
Pacific Hydraulics can source hydraulic actuators from a range of brands, call us today on 1800 786 511 to find out how we can source the right actuator for your requirements.